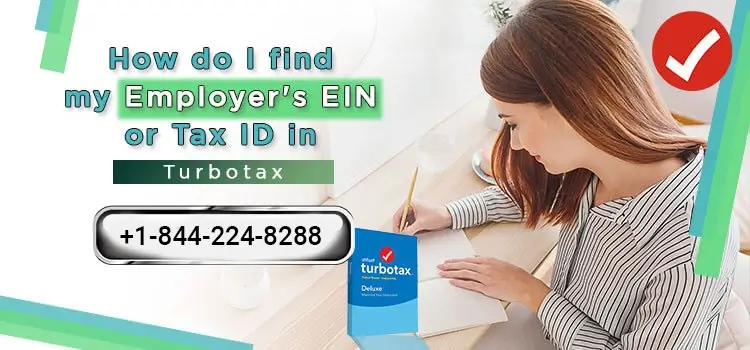 All taxpayers should be familiar with the terms related to filing tax returns. One of the most important tax details you should know is the EIN number of your employer. The Employer Identification Number which is sometimes referred to as the Federal Employer Identification Number is a nine-digit number that is given to employers within the US. The EIN is given by the IRS and is a way of identifying particular companies or business entities. Your employer's EIN number is needed every time you file your state and federal tax returns because as mentioned earlier it is a way for the IRS to identify your employers for legal and security issues. You can call the TurboTax support number to find out all you need to know about EIN or Tax ID while using TurboTax. You can also go through this article that gives an insight into how to locate the Employer Identification Number or Tax ID so that you can file your tax returns.
Where to find the Employer Identification Number on your W-2 form?
One of the best places to check your employer's EIN is in Box b on your W-2 tax form. As per IRS guidelines, your employer is expected to make the W-2 form available before January 31. When you get your W-2 form you can look for a nine-digit number located just above the employer's name. Sometime this number may also appear below the employer's address. You will recognize the number as being separated by a small dash between the second and third number. The EIN number will be written in this format: NN-NNNNNNN
How to find the Employer Identification Number beside the W-2 form?
In case you do not have your W-2 form you can use the suggestions given below to find your employer's EIN:
Method 1: Contact your employer directly, preferably someone who works in the payroll or human resources department, and ask for the EIN
Method 2: If you are working in the same organization for a while you can go through your last year's W-2.
Method 3: The EIN for Public-traded companies is available to all employees. You just need to go online and look at the 10-K form of the company.
Method 4: You can also search for any court documents related to your company and find the EIN. In this case, the EIN will most probably be on the docket sheet itself right next to the address and name of the company.
Users must note that for security and legal reasons TurboTax does not keep a record of your employer's EIN or any other private information related to your employer's Tax ID. Even if you cannot find the EIN you can still file a paper return. If you have any other issues related to your Tax ID or the EIN you can call the TurboTax customer care number and speak to one of the tax experts about the issue.
Related Information: