Why Should You Outsource Bookkeeping and Accounting Services?
Get Specialized Knowledge
Outsourcing the Bookkeeping and accounting services allows you to avail specialized knowledge your company needs.
Saves Cost & Capital
By outsourcing services, you are avoiding labor & financing costs and will gain access to expertise & quality at the best prices.
More Work Flexibility
Get more flexibility within your organization. We aren't bounded by time and cost constraints and will deliver what you need and want.
Better Tools & Resources
Outsourcing provides more tools for your business, which you can utilize to manage business activities properly.
Avail Best Accounting Services
By hiring accounting services, you will get a reliable team to take care of your business and financial reporting insights showing business performance.
Quick
Innovation
You are evaluating the important metrics, such as revenue, customers, ROI, etc., with zero cost and then taking new actions that will help you grow your business.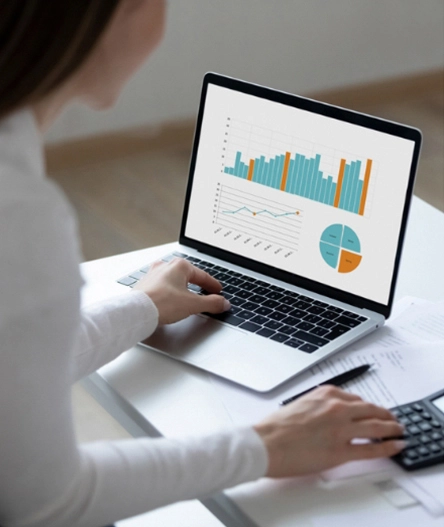 Online Accounting and Bookkeeping Services
Go Taxation is a one-stop solution for all your accounting and bookkeeping services. Our accounting experts possess a great skill set in providing users with the best quality accounting services. We can be your next helping hand and assist you with all sorts of bookkeeping and accounting services. Our team will give you the right services to help you achieve success and resolve the issues.
Our Process
Outsource hassle-free accounting and bookkeeping services for your business.

Call Time
Providing the Best Accounting, Bookkeeping & Taxation Services 24*7
The services provided by their team are beyond expectations. Their team has helped me manage my business's accounting and bookkeeping services
Barbara P
Financial Advisor
I always count on Go Taxation for trustworthy accounting and bookkeeping services. I am satisfied with their services and strongly recommend it.
Julie R
Chartered Investment Manager, CIM
I have been using Bookkeeping services from GoTaxation for two years. Their team delivers premium services for my business. Thank you GoTaxation!
A full process guided from setting up the services and handling the queries easily. Thank you, GoTaxation, for providing the best services!
Thomas F
Marketing & Communications Analyst
Get the Best Accounting Services for Your Business
+1-844-508-2335