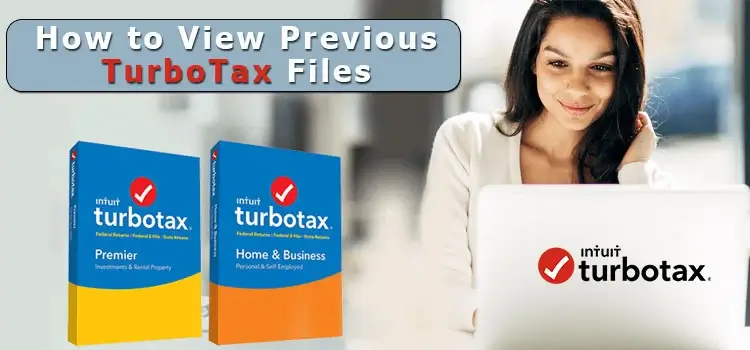 TurboTax is a very convenient tax software that helps US taxpayers file their state and federal taxes online. It saves time because users just have to enter the required financial information and the software automatically calculates the tax returns every year.
One of the best features of TurboTax is that it allows you to see your previous year's tax returns whenever you want. However, there are certain conditions that need to be met before you gain access to your previous tax records. Although the process to retrieve prior tax returns is fairly simple, the method involved does differ based on which version of TurboTax you are using. This article will guide you on how to view previous Turbo Tax files on the different TurboTax versions. To know more about these methods you can contact TurboTax support whenever you need help.
TurboTax CD or Download Software
Select the Start option and type ".tax2011" in the search field. You can replace 2011 with whichever year you want. For example, if you want to see the tax returns of the year 2009 you enter "2009".
A file will appear in the search results. Right-click the file and open the file location or folder location. Remember to make a note about the location of the tax return.
Now go ahead and launch TurboTax for the specific year of the return. Suppose the year you want to see is 2009 then you will need TurboTax 2009 to view the return.
Go to the 'File' section in TurboTax and click 'Open.' Search for the location of the tax return and double-click to view the file.
Convert Your Return to a PDF
In case you don't have the correct version of TurboTax, you should be able to view the file if you convert it to PDF. Just follow the steps mentioned below:
Open your browser and go to the TurboTax Tax2PDF webpage.
Go to "Browse" and search for the file you want and click 'Open'.
Select the "Submit" option and wait until the file is converted to a PDF. Once the conversion is complete TurboTax allows you to download the file.
Go to "Save" and simply choose where you want to save the file and the file will be saved as 'CovertedTaxFile.pdf'. Just use your PDF reader to view your downloaded tax return on your desktop.
TurboTax Online Free Edition, Prior Year
Open your browser and visit the TurboTax webpage that allows you to access your 2010 or earlier free edition return.
Provide your TurboTax username and password and log in. On this webpage, TurboTax only displays your return from the previous year.
Please note that if you want to view your tax returns from earlier returns you will need to put in a request with the Internal Revenue Service. If you are unable to view your previous TurboTax files even after following the steps mentioned here you can contact TurboTax tech support and speak to a certified professional regarding your issue.
Related Blog – How to Recover and Restore Deleted TurboTax Files