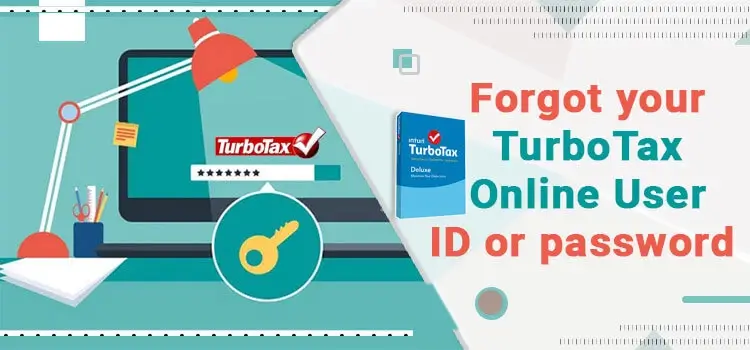 These days people have accounts in many software, and it becomes difficult for them to remember the password of all the accounts. There may also be the possibility that the users might mix up the credentials of one account with another. Similarly, users might forget the username or password while logging into the TurboTax online account.
As a result, they won't be able to access the TurboTax account, preventing users from using the tax filing software to file the tax return. Therefore, the users must recover their TurboTax login credentials to overcome the issue. If you are having trouble recovering your TurboTax sign-in details, you must look at this blog.
Important Points you must consider while creating a password
The users must ensure that they must keep the password of their TurboTax account, which is easy to remember and difficult to guess. This is so that you can keep your data safe from any unauthorized access or data loss. There are certain points that you must consider while creating a strong password.
Your password must contain 8-32 characters.
Make sure that your password must include one uppercase and one lowercase letter.
It is also mandatory to use some special symbols, letters etc.
You must avoid using personal details such as your birth date, phone number, etc. in your password.
Also Read – How to Fix TurboTax Error 1603?
Steps to recover TurboTax Forgot Password
To regain access back to the TurboTax account, you need to follow the given steps:
To initiate the process, open the web browser as per your choice on your system.
After this, type "TurboTax Online" within the search field and hit the Enter key. This will redirect you to the Account Recovery Page of TurboTax, and from there, tap on the Sign In option.
Now, below the password column, tap on the "I forgot my user ID or password" link.
You are required to add the details such as your phone number, email ID, or User ID. ( Only one is required)
If you do not remember any of these, click on 'Try something else.'
You will receive multiple questions to verify your identity.
Consequently, you will automatically regain access to your TurboTax account if you answer all the questions correctly.
Afterwards, you must mention your personal information, such as your Full Name, Date of Birth, Zip code, and Social Security number, to identify the account.
After filling in all the relevant details, review them and move further to the next step.
Then enter the password and gain access to the account.
If you do not remember the password, follow the same steps again.
You will receive an email containing instructions on resetting the TurboTax password. Go through the instructions carefully to recover your account.
Sometimes the users do not receive the email in their inboxes. In such circumstances, you must check your Spam Folder for mail.
Ending Note
We assure you that you can now easily recover your TurboTax username and password by following the instructions discussed in this post. In case you aren't able to reset the password by following the above-listed steps, you can get in touch with our experts. All you need to do is to contact our experts to get a step-by-step solution for recovering the password quickly.
Frequently Asked Questions
For generating a strong TurboTax password, ensure that your password must be at least eight characters long. Also, it must contain a minimum of 32 characters. Also, ensure that your password must contain one upper case and lower case character, including numbers and symbols.
Initially, sign in to your TurboTax account and proceed further with your previous year's summary. You must you are accessing the same TurboTax account as in earlier years. From the upcoming screen, scroll down and tap on Your Tax Returns and Documents. Pick the year you want and choose download/Print return (PDF).
You are required to check the email address on the Next, let's verify your email screen. If you have entered the correct email, look for the verification email in the spam or junk folders. If you cannot find the email, there is a delay from the side of your email provider.
If the user doesn't have the trusted device handy, you may receive the verification code on your trusted mobile numbers via text message or a phone call. Finally, click "Didn't get Verification Code" from the sign-in screen and note down the code.